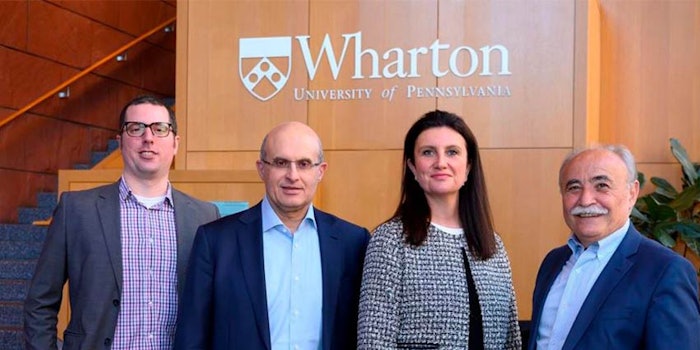 Firmenich has launched its third case study with the Wharton School's Zicklin Center for Business Ethics Research at the University of Pennsylvania.
The study focuses on the company's work in sanitation and its malodor control technologies. Firmenich has been working to re-invent the toilet experience in low income countries, working to eliminate the unpleasant smell of public toilets in an effort to contain the spread of diseases from human waste.
After a 4-year research partnership with the Bill and Melinda Gates Foundation, and a co-investment of $13 million, Firmenich launched a range of malodor control technologies in 2017. The products have already been rolled out in South Africa and Bangladesh.
"When we realized that smell was the greatest barrier preventing people from using toilets, we decided to become part of the solution, as we have been investing in the science malodor since the 1930s," said Gilbert Ghostine, Firmenich CEO. "Empowering students and young professionals is a critical building block to securing a sustainable future and the foundation of our engagement with Wharton and the World Bank to stimulate "inclusive capitalism" business models."
After launching the case study at Wharton, Ghostine shared the work with World Bank executives, demonstrating the ways business can effectively advance United Nations Sustainable Development Goals (SDGs).
Each year the World Bank and the Zicklin Center organize Ideas for Action, a competition open to 18- to 35-year-olds for the development of innovative ideas to advance the SDGs. This year's study will build on two prior papers developed between the organizations—one on responsible vanilla sourcing in Uganda, the other on consumer insights among low income consumers in India.
"Mobilizing today's youth is one of the most critical preconditions for delivering the SDGs at scale," added Mahmoud Mohieldin, World Bank Group senior vice president. "That's why we partner with universities around the world and companies like Firmenich, to mobilize youth as change agents across our Ideas for Action program. This sanitation case study is a good example of how a company can put its expertise to work to solve real life problems."