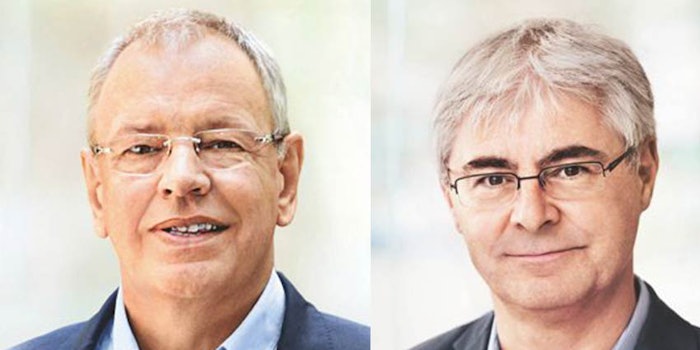 Symrise AG's supervisory board has confirmed in advance the extension of the contracts of executive board members Heinrich Schaper and Jean-Yves Parisot. Both have been members of the management committee since 2016.
Schaper's contract has been extended in advance to 2022. He has worked for Symrise, and its predecessor, for more than forty years, and has served as president of the flavor segment. He began his professional career as a sales manager for flavors in 1978 and has held various management roles in the United States and the EAME region.
Related: Symrise Releases 2018 Q3 Financial Results
Parisot has headed the nutrition segment since 2016. Prior to Symrise AG's acquisition of Diana, he headed the Diana Group's food division for five years. Parisot has held leadership positions with global chemical, pharmaceuticals and biotech companies, and began his career at Pfizer. His contract has been extended in advance until 2024.
"Our management team has two extraordinarily experienced and distinguished managers in Heinrich Schaper and Jean-Yves Parisot," said Thomas Rabe, chairman of the supervisory board. "We are therefore delighted to be able to provide advance confirmation of their positions. The continuous and dynamic development of the business has thereby been secured for the employees, customers and shareholders of Symrise."