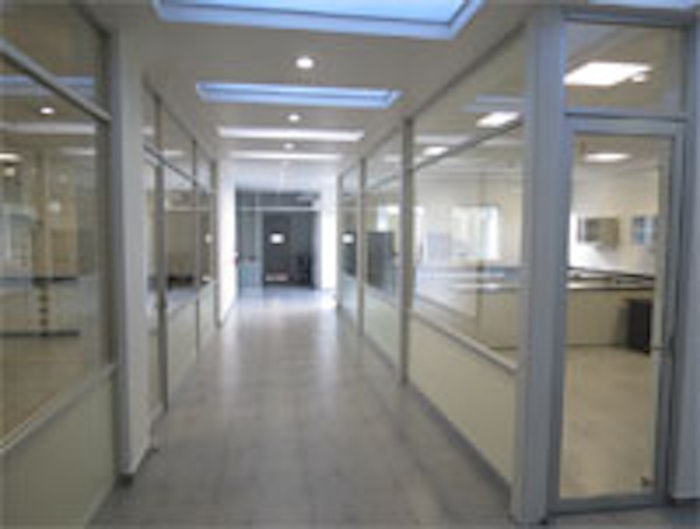 Bell Flavors & Fragrances has opened a facility in Guadalajara, Mexico to serve as a hub of new product creation, customer collaboration and direct consumer testing for the company's flavor and fragrance customers in the Mexican market and other parts of Latin America.
The 900-square-meter facility, called Centro Innovación Bell (CIB), was added to Bell's already existing plant in Guadalajara. It is equipped with a culinary center with three test kitchens focused on developing and tailoring Bell's sweet, beverage and savory flavors for distinct, locally relevant taste preferences. The facility, which uses both sustainable "green" building technologies and LEED rated systems, was also designed with two creation labs for flavors which will focus on the next level of olfactory molecule creation.
In addition, the facility features two fragrance laboratories that offer capabilities in creation and application testing for fragrances in three key categories: personal care, household care and cosmetic consumer products. These laboratories are accompanied with a consumer product sensory laboratory that will enable Bell to test new flavors and fragrances directly with customers in preference- and sensory-driven testing.
"Investing further into Mexico and with our key partners is critical to our company's success," said James Heinz, Bell's president and CEO. "This CIB facility will allow us to focus as a company on these critical objectives."
Michael Natale, general manager of Bell Mexico, added: "This is a very exciting opportunity for our company here in Mexico; we believe very much in the Mexican market and our key partners in Mexico, and this investment reassures them we are investing in the future."
The CIB facility incorporates minimalist clean design focused on natural elements like natural light, clean fresh air, green space and minimal use of energy. At the center of the CIB is a garden with a "green wall" comprised of over 500 plants which, aside from its aesthetic appeal, can purify up to 80 square meters of air a day and cool the building. The CIB also has over 20 sunroof domes and many exterior windows for natural light, which allows the space to operate with little to no artificial light usage.