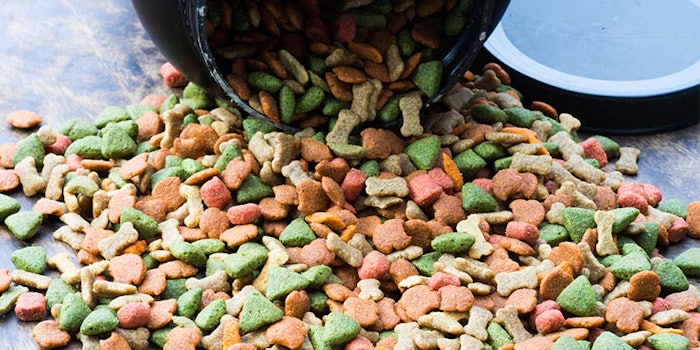 ADM has reported its financial results for Q1 2020 with net earnings totalling $391 million. From an operational standpoint, financial results for Ag services & oilseeds more than doubled from Q1 2019; for carbohydrate solutions, results were done year-over-year; and nutrition results were substantially higher than Q1 2019.
Previously: ADM Increases COVID-19 Response Donations
Ag Services & Oilseeds ($422 million, up 5%)
Ag services results more than doubled versus the first quarter of 2019, which was negatively impacted by high water conditions in North America. Global trade performance was driven by strong results in destination marketing and structured trade finance. Robust farmer selling in Brazil drove higher year-over-year origination volumes and margins, which were partially offset by weaker results in North America.
Crushing results were lower than the prior-year-period. Volumes were strong, and execution margins were solid, though below the high realized margins in the first quarter of 2019, which benefited from the short crop in Argentina. The prior-year quarter also benefited from about $75 million of positive timing impacts.
Refined products and other results were higher than the first quarter of 2019. Higher margins in both biodiesel and refined oils in North America were offset by lower biodiesel margins in EMEAI. Peanut shelling results were significantly improved versus the prior-year period.
Wilmar results were significantly higher year over year.
Carbohydrate Solutions ($68 million, down 28%)
The starches and sweeteners subsegment, including wet mill ethanol results, was down year over year, largely due to about $50 million in negative mark to market impacts on forward sales of corn oil, much of which could reverse over the balance of the year. Absent those impacts, results were higher due to better operating performance at the Decatur complex, strong results in wheat milling and improved conditions in EMEAI.
Vantage Corn Processors results were slightly higher than the prior year. Effective risk management, combined with the lack of the severe weather impacts seen in the first quarter of 2019, helped offset weak industry ethanol margins caused by significantly decreased demand.
Nutrition ($142 million, up 61%)
Human nutrition businesses, including flavors, specialty ingredients and health & wellness, delivered strong performance and growth across the broad portfolio. Increased sales revenue in North America and EMEAI flavors, continued sales growth in alternative proteins and additional bioactives income helped drive improved results.
Animal nutrition continued its growth trajectory. Improved year-over-year results were driven by a strong performance from Neovia, good volumes and margins in feed additives and solid sales in pet care. Amino acids were negatively impacted by a year-over-year decline in the global pricing environment.
ADM chairman and CEO Juan Luciano commented:
I'm extremely grateful to our 38,000 global colleagues, whose commitment, ingenuity and agility are powering ADM as we support the global food supply chain and provide nutrition around the world. Our performance is a testament to the resilience of our people, the strength of our business model and the breadth and depth of our capabilities to fulfill customer needs, even in a market environment that is changing rapidly due to the COVID-19 pandemic.
Our first priority during this extraordinary time is supporting our colleagues, and we are focused on that every single day. We've put into place detailed guidelines and protocols to help protect our teams and support continuity of operations, and I'm proud that we are operating around the globe with very minimal disruptions. We've also taken steps to bolster our already strong balance sheet and liquidity position to further enhance our ability to run our business.
Even amid the challenge of COVID-19, the team is doing a great job advancing our important work to make ADM a better company. From improving underperforming businesses, to driving readiness, to harvesting our investments—particularly in nutrition—we remain committed to delivering our strategy and focusing on the business drivers under our control. There are many unknowns, and ADM isn't immune from some of the negative effects of this pandemic, but we are confident in the ability of our great team to shift to whatever our customers need and continue to deliver nutrition around the globe.