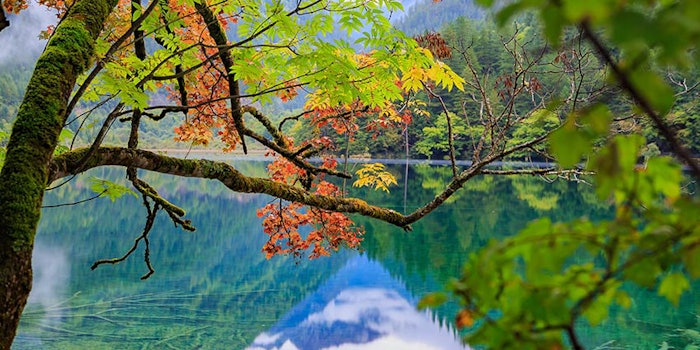 CDP has ranked Firmenich as a global environmental leader, as it's the only company in the F&F industry to have achieved triple "A" ratings for climate change, water security and forests for the second consecutive year.
Related: Firmenich Earns Platinum EcoVadis Sustainability Rating
CDP's annual environmental disclosure and scoring process is widely recognized as the gold standard of corporate environmental transparency. Companies are assessed on things like the comprehensiveness of their disclosure and their awareness and management of environmental risks.
Related: Firmenich Earns Top F&F Sustainability Honor
Out of more than 8,400 assessed, Firmenich is one of 6 companies worldwide with a triple A listing this year. The distinction recognizes the company's commitment to responsible business, supported by ambitious science-based targets.
Previously: Firmenich Reinvents Fragrance Design with CreateForGood
Firmenich currently operates with 100% renewable electricity in manufacturing sites in Europe, North America, Latin America, India, China, Africa and the Middle East. It is also one of 177 companies on the Business Ambition for 1.​5°C campaign.
Related: Firmenich Becomes Inaugural Winner of Sustainability Award
The company is also a founding member of the One Planet Business for Biodiversity (OP2B) coalition committed to protecting and restoring cultivated and natural biodiversity.
"We are immensely proud to be amongst the very few companies who have achieved CDP triple 'A' for the second year in a row," said Firmenich CEO Gilbert Ghostine. "Ever since we made our first public environmental commitment three decades ago, we have been constantly challenging ourselves to keep making a real difference in global sustainable business. I would like to acknowledge the exceptional people at Firmenich that ensure we continue to lead in environmental management."
"Congratulations to Firmenich for achieving this position on CDP's A Lists this year and leading in environmental performance and transparency," said CDP CEO Paul Simpson. "The scale of the business risks from the climate emergency, deforestation and water insecurity are vast—as are the opportunities from addressing them—and it's clear the private sector has a vital role to play at this critical time. The A List companies like Firmenich are leading the market in corporate sustainability, tackling environmental risks and setting themselves up to thrive in tomorrow's economy."
"With environmental management programs embedded in our business, and active partnerships across our supply chain, we are accelerating the transition towards a more sustainable global economy," said Neil McFarlane, Senior vice president, quality, health, safety and environment, Firmenich. "Our teams are working hard on our journey towards zero impact and we look forward to continuing our collaboration with CDP."