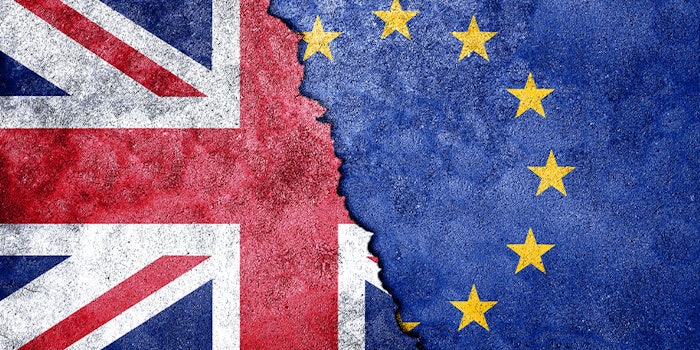 Brexit Day is here: a unique and significant moment in the history of the United Kingdom and Europe.
Now is the time to focus on what's next-and for the fragrance sector, which is currently highly integrated across Europe, a close relationship is vital.
Regulatory divergence means extra complexity and extra costs; meanwhile our sector relies on arrangements that ease movement for highly-skilled talent, including scientists and researchers.
At 11 p.m. U.K. time, Britain leaves the European Union, but in the interest of protecting consumers, the environment, jobs and competitiveness, we hope the two remain close and cooperative friends and neighbors.