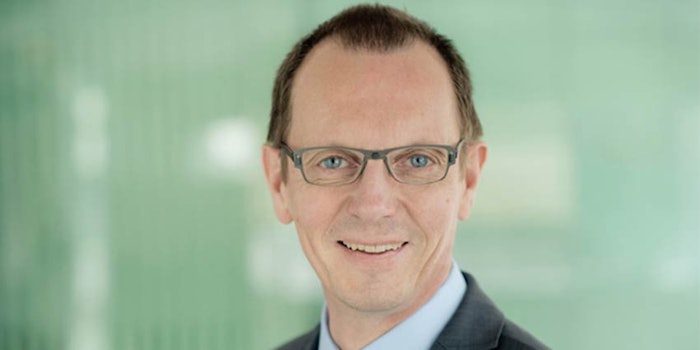 Elkem ASA CEO Michael König has joined the supervisory board of Symrise AG following the departure of Thomas Rabe, Ph.D., who stepped down on December 31, 2019. König was named by the Hildesheim District Court and will stand for election by shareholders on May 6, 2020.
Before joining Elkem, a global supplier of silicon-based advanced materials, König spent four years as the CEO of China National Bluestar, a supplier of chemical materials and animal nutrition.
In 1990, he began his career at Bayer AG, where he held a number of management positions in Germany and China over 25 years, ultimately serving from 2013 to 2015 as a member of the board of management responsible for technology, human resources and sustainability and the Asia/Pacific, Africa and Middle East regions.
König has a degree in chemical process engineering from the Technical University of Dortmund and is married with two children.
"On behalf of the supervisory board I would like to thank Rabe for the fruitful and trusting working relationship," Winfried Steeger, Ph.D., chairman of the Supervisory Board of Symrise AG, said. "We wish him the very best in his future career and personal life. We are also pleased to welcome Michael König. With his deep roots in the chemical industry and his many years' experience gained through management roles both in Germany and internationally, he represents an outstanding addition to our supervisory board."
"Rabe played a decisive role in shaping the successful development of Symrise AG in recent years," Heinz-Jürgen Bertram, Ph.D., CEO of Symrise AG, said. "I would therefore like to express our sincere appreciation on behalf of the entire company for his excellent work. At the same time, we are delighted to have recruited Michael König as a highly competent new member to our supervisory board. With his extensive experience, we are confident that he will make valuable contributions to Symrise AG."