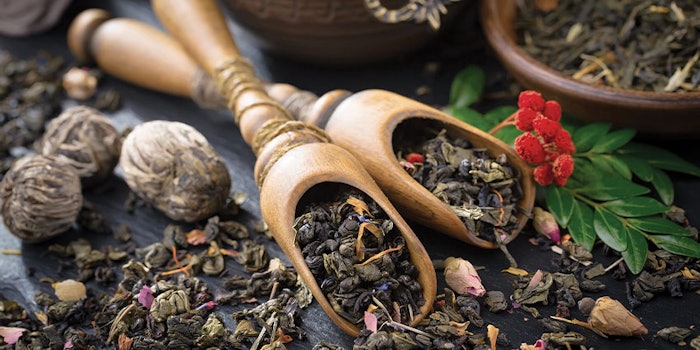 Mane
Le Bar-sur-Loup, France
2019 Sales: €1,386,6 million/$1,553 million
A year out from its 150th anniversary, Mane has another milestone to celebrate; with consolidated sales of e1,386,6 million, FY2019 marked the first year the company achieved $1.5 billion in sales.
The French company feels confident that the factors that helped it achieve these record numbers—its "high-inventory, diversified or local sourcing strategy," per CEO Jean Mane—is also what will help see it through the COVID-19 crisis. In 2019, the company expanded on this strategy through moves such as a new office location in the Philippines and the completion of an innovation center for flavors and meats in South Africa. This year, the company will open a production hub in Pinghu, Zhejiang Province, China, increasing its manufacturing capabilities for customers across China and Korea.
One of the biggest announcements to emerge from the company in the last year is the expansion of Mane Kancor, a leader in the field of global spice extracts. Over the next three years, an investment of more than $21 million will go towards the expansion of existing manufacturing facilities; the establishment of new facilities; and new technologies. Kancor Ingredients will continue expanding its facilities in Kerala, Karnataka and Uttar Pradesh states in India.
President and CEO
To what would you attribute Mane's successes in 2019?
The group continues to post solid results year after year: with consolidated 2019 sales of e1,386,6 million, up 11.2% from 2018 ($1,552,6 million, +5.5%), it is the first time that Mane reached sales over $1.5 billion, two years ahead of our strategic ambition to reach this goal for our 150th anniversary. This sustainable, organic growth stems from our commitment to create solutions that cater to consumers' needs from more consciously and sustainably sourced ingredients, enabling us to reinforce our partnerships and gain traction with new customers.
Our high inventory policy and the capacity to produce aroma molecules in our chemical plants have helped us wage through the challenges of the on-going raw material crises that have continued to impact our industry in 2019, ensuring continuity of service to our customers. We have continued to expand our capabilities in fast-growing markets or in hubs to better service our customers in those areas. Almost exactly two decades after creating our office in the Philippines, we moved to a new location focused on meeting customers' vision, covering a space of 700 square meters, boasting new laboratory facilities, designed and equipped to better understand the consumers' insights through innovation, research and technology. In South Africa, we have completed the construction of a brand new, state-of-the-art innovation center for our flavors and meat teams, in proud partnership with Deli Spices, to cater to the needs of the Sub-Saharan continent.
Our flavors division was the fastest growing in 2019, building on our strengthened positions at strategic partners and our successes in beverages, dairy and savory. In line with our strategy to deliver trustful and tasty solutions that answer the growing demand for natural ingredients and full transparency, we kicked-off the year by announcing our strategic partnership with Akbar Brothers—one of the largest traders of tea in the world—to provide all natural, premium Ceylon tea and specialty coffee extracts. Ethical Extracts has a unique positioning in the beverage segment with the ability to offer a single origin portfolio of tastes and aromas with 100% traceability and sustainability, striving towards the goal to reach a zero-carbon footprint for our extracts. These capabilities complement the ones built in the beverage compounds segment through Manfuri, our joint venture with Nufri since 2012.