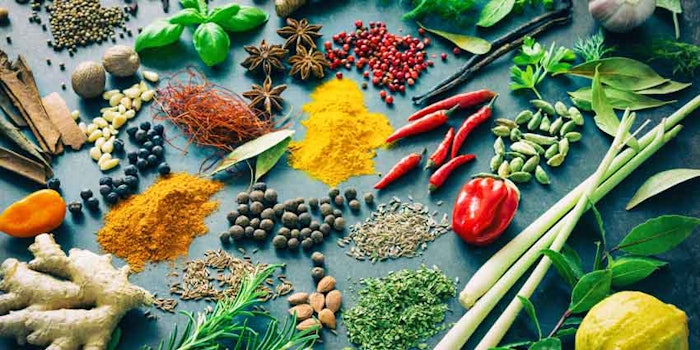 It is time to meet the lineup of speakers for Perfumer & Flavorist+'s Flavorcon Virtual 2021! 
This year's installment is set to feature presenta­tions, followed by a live Q&A with flavor experts on various facets of the industry. Registration is officially open for Perfumer & Flavorist+'s Flavorcon Virtual 2021! Early bird tickets are now on sale for the event scheduled for November 16-17.
Meet the speakers:
Ray Lampe, aka Dr. BBQ, Celebrity Chef is welcome guests alongside moderator, Jenna Rimensnyder
Dmitry Bachin, Ph.D., bioprocess and software engineer, EV Biotech
Eric Besset, business manager, Natural Flavor Ingredients, IFF
Robin Boyle, sensory lab manager, Kalsec x Shane T. McDonald, Ph.D., principal flavor chemist, Kalsec
Alex Doman, co-founder, AVEC Drinks
Luke Grocholl, Ph.D., head of food regulatory experts, MilliporeSigma
Chef Jeffrey Jew, celebrity chef & restaurateur 
Stephanie Mattucci, CFS, associate director, Global Food Science, Mintel
Tony Moore, chief flavorist and chief innovation officer, Flavor Producers LLC
Annalisa Nash Fernandez, intercultural strategist, BecauseCulture
Kurt Nordman, director, Citrus Ingredients and Specialties, Citromax Group
Gary Reineccius, professor emeritus, University of Minnesota
Nadji Rekhif, Ph.D., senior flavor scientist, Nestle Development Center
Paul Ricciardi, principal flavorist, Campbell soup Company
Gena Tiesch, industry manager, Beverage, FONA International x Molly Zimmerman, innovation manager, Beverage, FONA International
Katja Tiitenen, Ph.D., director, Sensory & Consumer Insights (SCI) Flavors Division EAME, Symrise
Marie Wright, president, Creation, Design & Development and Chief Global Flavorist, ADM
More details to come on each Flavorcon Virtual 2021 speaker in the weeks to come leading up to the event on November 16-17.
Be sure to register ASAP for early bird rates, and to ensure access to the global, interactive conference designed for flavorists, product developers, R&D leaders, food scientists and consumer packaged goods professionals. You can experience it all from the comfort of your own home/office/couch.
Want to know everything going on in flavor & fragrance? Sign up for P&F+'s newsletter. You can also follow along on Instagram and LinkedIn.