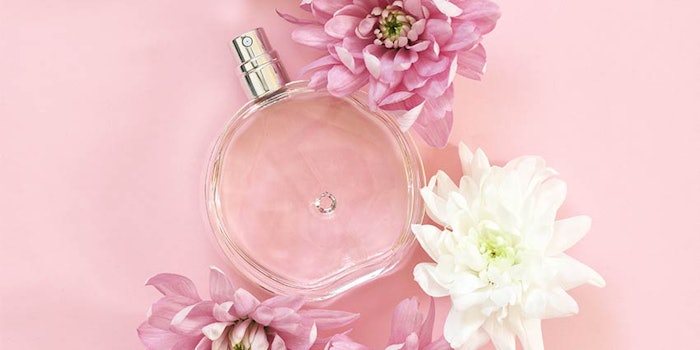 The Fragrance Creators has announced its preparedness plan in response to the COVID-19 (coronavirus) pandemic, which includes the postponement and cancellation of numerous events.
Related: BSP Postpones 3 Upcoming Events Due to COVID-19
Social distancing is an urgent imperative to help mitigate the burden on the country's public health system and to protect members' health and the health of their families.
Related: 2020 World Perfumery Congress Postponed Due to COVID-19
For that reason the organization has decided on the following event, meeting and operating status changes, effective immediately:
Spring Dinner and Bruell Award Presentation (April 2020): postponed

New date: November 18, 2020. Same location–Westmount Country Club, New Jersey
Current registrants and sponsors will be contacted directly.

Federal Fly-In Events (April 28 and 29, 2020): canceled

As this is a Presidential election year, we are opting to cancel in lieu of postponing to the fall.

Fragrance Creators Q2 board of directors meeting (April 30, 2020): converted to virtual
In-person committee and other meetings: postponing or converting to virtual

For the next two months, all in-person committee and other meetings are being postponed or converted to virtual (VTC or webinar). Fragrance Creators representatives are working with committee chairs and staff to make those determinations and will inform members promptly.

Fragrance Creators Office Policy

Full-time remote working for the next month
No staff travel without approval
No off-site meetings without approval
A contingency plan is in place should any staff member fall ill
The Fragrance Creators appreciate that virtually all Fragrance Creators member companies have put into place significant coronavirus-related restrictions (e.g., travel and visitor restrictions, rolling remote work).
In an email sent to all members, Fragrance Creators officials said:
As we take measures to protect our physical health, we recognize the importance of also protecting our emotional wellness. This can be a time of stress and anxiety. So, we emphasize that social distancing does not mean social isolation. We encourage you to increase the frequency of your check-in calls to loved ones, friends and neighbors.