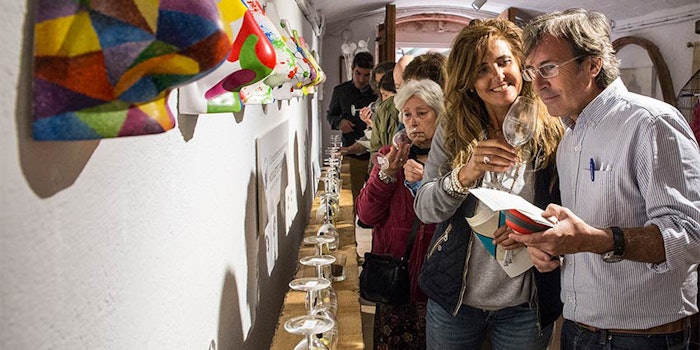 From May 18 to May 24, 2020, Barcelona will host the first edition of the Barcelona Olfaction Week (BOW), an international event aimed at the general public and industry, surrounding the world of perfume, olfactory science and beauty culture.
The event was created with the vision of projecting Barcelona as an international benchmark for the sense of smell and its interrelationship with areas such as gastronomy and art. Different sensory, knowledge, experiential and informative activities will take place in the city and in nearby towns with a long tradition in perfumery such as Teià.
A highlighted part of BOW will be the celebration of the III International Perfumery Contest, the IV Pairing of the Senses and the II Barcelona Olfaction Congress.
BOW was established through collaboration between Beauty Cluster Barcelona, Ainea Perfums and Teià Council. For several years, they have promoted activities such as the Barcelona Olfaction Congress, the International Perfumery Contest (Mouillette d'Argent) and The Pairing of the Senses, which include cultural, gastronomic and sensory activities.
These activities and others that will be organized in collaboration with the main companies, experts and academics in the field in order to provide an annual space for the exchange of experience/knowledge in the world of scent.
In previous editions, the involvement of companies and entities such as Ainea Perfums, the Council of Teià, CPL Aromas, Lluch Essence, Eurofragance or Revetllat and perfumers from all over the world sharing their creations have been fundamental. In the 2020 edition, they will once again be crucial, together with the 200 companies associated with Beauty Cluster, in order to achieve the objectives.
In addition, the Ernesto Ventós Foundation will participate with a competition for young visual artists who create works related to the world of scent.
There will be an institutional dinner, a meeting point of personalities, a perfumery showroom, seminars and the presentation of specific training in the field of perfumery developed by the Beauty Business School and the Chemical institute of Sarrià, as well as a contest for students to design the best packaging for the winning perfumes of the Mouillette d'Argent contest.
"Barcelona Olfaction Week is born naturally, is the great 'party' in the world of perfumes in which perfume brands, fragrance industry, scientific and cultural world, institutions and the general public will collaborate and discover the reason why we are a global referent in perfumery and cosmetics," Ivan Borrego, general manager of Beauty Cluster, said.