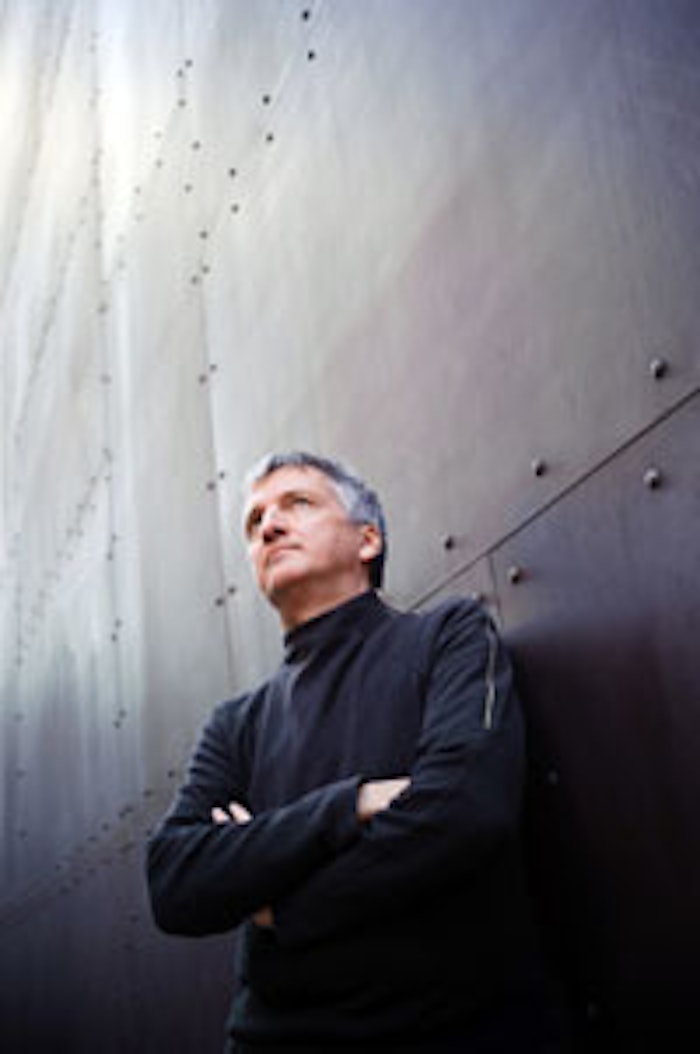 How is the evolving perfumery ingredient palette reshaping niche scent formulations, and what makes niche fragrance and beauty projects unique for perfumers? 
These and other questions will be the focus of a panel of three perfumers and two ingredients experts during "Trends in Fragrance Ingredients and Niche Formulations," presented at 3pm on August 21 as part of the Elements Showcase.
Experts will include perfumers Ralf Schwieger (Mane) and Kevin Verspoor (drom), independent perfumer and entrepreneur Yosh Han, and ingredient specialists Pierre-Jean Hellivan (Vigon International) and Gillian Bleimann (Berjé). The discussion will be moderated by Jeb Gleason-Allured, editor in chief of Perfumer & Flavorist magazine. (Photos and additional information is posted here.)
The panel is part of a two-day exhibition of emerging and established fragrance and beauty brands, taking place at 500 W. 36th St. in New York. For more information and to register, click here. 
About the Panelists
Gillian Bleimann joined Berjé Inc. (Carteret, New Jersey) in 2007. She represents the third generation of this family-owned company, which has operated in the essential oil and aroma chemical industries for more than 60 years. While currently serving in international sales, Bleimann is also president of the recently acquired Whole Herb Co. (Sonoma, California), a distributor of botanicals and spice ingredients for the tea, spice and nutraceutical industries. She is a member of the board on the technical program committee of Women in Flavor and Fragrance Commerce.
San Francisco-based perfumer Yosh Han specializes in vibrational perfumery. Using the finest ingredients from all over the world, each fragrance resonates with principles of chakra energy and numerology. Her eponymous collection is dedicated to creating a full wardrobe of perfumes – fragrant accessories for inner radiance. These can be found at exclusive retailers like Barneys New York, Lucky Scent, Saks Fifth Avenue Dubai, Isetan Tokyo and other haute perfumeries.
In the intimate setting of her home studio, she offers workshops and bespoke perfumery for private clients and designs aromatic concepts for event-based productions and other artistic companies. She consults for creative agencies on olfactory trends and perfume culture.
Pierre-Jean Hellivan has extensive commercial sourcing and processing experience in natural ingredients for flavor and fragrance. He held executive positions at Charabot & Co Inc. and Pochet of America Inc., and joined Vigon International in 2011. He is a regular contributor of technical botanical sourcing profiles for Perfumer & Flavorist magazine.
German-born Ralf Schwieger studied chemistry and moved to Berlin, and later Grasse, to specialize in fragrance chemistry and perfumery. Taking inspiration from the "dynamic triangle between art, science and industry," Schwieger has created many scents, including Marc Jacobs Men (with Barbara Zobelein), David Yurman Summer Essence, Thierry Mugler Womanity (with Mane perfumers and Fabrice Pellegrin), Frederic Malle Lipstick Rose, Victoria's Secret Love to Dream and many more.
Kevin Verspoor graduated from F.I.T.'s Cosmetic Fragrance Program in New York and later worked and trained as a perfumer at Symrise. He worked as a perfumer at Fragrance Resources before he joined drom in 2008. With a particular love of fine fragrance and personal care projects, Verspoor says he finds inspiration from nature and botany, mixology and great cocktails, and the great classic fragrances of the past. Verspoor created Odin 06 Amanu, which won the 2012 Indi FiFi Award for Best Independent Niche Fragrance.
Jeb Gleason-Allured is the editor in chief of Perfumer & Flavorist magazine and the program director of the World Perfumery Congress. Gleason-Allured represents the fourth generation of a publishing family and a magazine brand that has served the fragrance and flavor industries since 1906. He is an honorary member of the American Society of Perfumers and a voting member of the Fragrance Foundation's FiFi technical awards.
Other scheduled events include: 
Robertet Workshop "160 Years of Roses" at 10 AM on Monday, August 20, and Tuesday, August 21, moderated by Jennifer Powderly (Robertet). Both days are interactive, educational sessions, which aren't open to fragrance suppliers. Limited space is available on a first-come, first-served basis.
For Monday's session, experts include Arnaud Adrian (Robertet), Mandy Aftel (Aftelier Perfumes) Jerome Epinette (Robertet), Olivia Jan (Robertet). Tuesday's panel includes Arnaud Adrian (Robertet), Jerome Epinette (Robertet), Charna Ether (Providence Perfume Co.) Anne McClain (MCMC Fragrances).
"Art & Commerce: Can They Live Together?" will be held on Monday, August 20 at 3 PM, moderated by Virginia Bonofiglio (Fashion Institute of Technology). Participants include Mandy Aftel (Aftelier Perfumes) Christopher Brosius (CB I Hate Perfume) Carlos Huber (Arquiste) and Jessica Richards (Shen Beauty).