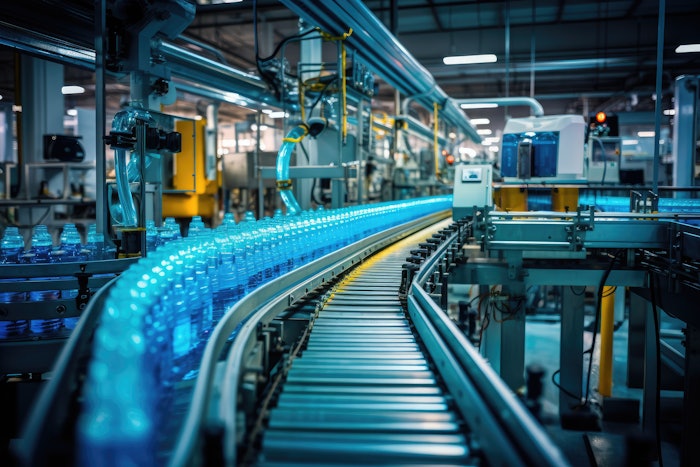 Adobe Stock
This year marks the 25th anniversary of Lecron's BatchMetrics software development. BatchMetrics is a fully operational manufacturing execution system designed for ultimate efficiency throughout any F&F company's chain of command.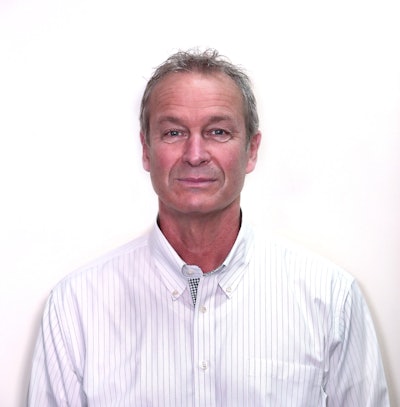 Perfumer & Flavorist+ (P&F+) connected with CEO Rich DiBernardo to discuss the nuances of BatchMetrics' software, the nuances of the company's latest artificial intelligence (AI) tool that caters to F&F plants as well as iniTECH's partnership with Princeton University.
P&F+: Congratulations on 25 years of BatchMetrics software. That's incredible longevity for a software product. Can you share a bit about it and its evolution over the past quarter century?
Rich DiBernardo [RD]: Unlike many companies that start out with a specific goal in mind, BatchMetrics is a customer demand-driven product. It evolved from the need to connect the ERP (SAP in our first project) to Process Control System running HMI (Human Machine Interface) and the PLC (Programmable Logic Controller).
It was an exciting time in technology innovation and we kept expanding our functionality to connect the various systems in manufacturing into a single seamless solution. No more manual entries, errors and gaps in information collection for traceability.
Electronic Weight Control for compounding was our cornerstone, but being customer-focused and having them demand more, we expanded functionality to support Packing/Filling, Compliance (HACCP), Equipment Tracking, Mixing and Post Processing. We later expanded into Wearhouse Management, Quality Control, Shipping and Receiving. Throughout all of this growth, we remained user-centric, with simple to use screens and process-related functions.
Lecron never relinquished their roots and maintain presence in Automation space, where they provide fully integrated solution for Automated Dispensing, Reactions and Spray Dryers.
Today, BatchMetrics is a fully operational manufacturing execution system that makes everybody's job–from the compounder to the finite scheduler to the CEO–easier, more efficient and interlinked. We have implemented hundreds of systems across the globe and are proud to work alongside 8 of the top 10 companies in the F&F marketplace–touching over 50% of the F&F products made worldwide.
BatchMetrics is a fully-operational manufacturing execution system that makes everybody's job–from the compounder to the finite scheduler to the CEO–easier, more efficient and interlinked.
P&F+: A lot of people know iniTECH for BatchMetrics software, but you are a full-service engineering design firm, and we hear you have a new AI tool to help F&F companies when it comes to designing their plants. What does that software entail?
RD: We are a lean-centric engineering firm that designs factories, so every decision made puts our plants a step closer to being as efficient as possible. Our approach is time-tested and real-world proven, as we have deployed hundreds of projects globally, reaping quantifiable results of productivity.
A lot of our competition is a bit more generalist, whereas we have been hyper-focused for over two decades on the F&F landscape alone. Because of this, we know the equipment, the players, the pitfalls, the granular details of the landscape. Twenty-five years of repeated exposure has helped us quantify the results of countless combinations of equipment, systems, and integrations–and allows us to pool this data as one massive resource.
Now, we are harnessing the power of artificial intelligence with iniTECH AI, which is able to ingest a quarter century of information and experience, in order to offer cutting-edge solutions based on our expert proprietary data. For example, our mammoth library of 3D components is partnered with iniTECH AI, in order to scrutinize past projects and build high-end 3D models of new plants accordingly; these models are helpful for many reasons, often exposing issues that would arise down the road after the physical ground is broken.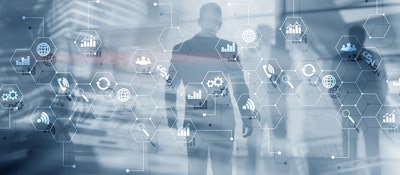 P&F+: In other news, iniTECH has announced a partnership with Princeton University on a new way for the F&F industry to measure flow. Can you share more about this project with our readers?
RD: We are extremely excited about this new partnership. The team from Princeton and Tendo is highly innovative, having developed a number of revolutionary new tools that we think will change the face of manufacturing going forward. As you mentioned, they're working on a new mass flow meter and it has yielded some very impressive results so far. This technology is significantly less expensive than its alternatives, and will help in reducing the batch cycle time.
Additionally, they are developing groundbreaking level technology, which can work wirelessly and accurately to read liquid levels through steel and through air. This means the level no longer needs to be installed on the inside of a container and is less expensive than the existing alternatives.
Finally, they have made some very exciting headway into building a new benchtop robot, which is both smaller and more cost-effective than the current marketplace options. Best of all, this robot can execute simultaneous pours of raw materials, making it extremely efficient.
P&F+: Finally – how will you be celebrating the BatchMetrics anniversary? We hear you have an event upcoming...
RD: Yes, we do! On October 19th 2023, we will be hosting our annual BatchMetrics User Group Meeting. These are always highly productive conferences and would give any of your readers interested in attending a great opportunity to network, hear from industry experts and ask any questions they may have in person. Since this is the 25th Anniversary, we have made sure the event will be especially stellar this year. Attendees can expect a packed schedule of top-notch speakers and sidebars, including a cyber crime panel by the US Secret Service, a new technology showcase by our partners at Princeton University, and a first-look at iniTECH AI, the design/build tool mentioned earlier.
P&F+: Where can readers register? 
RD: To buy a ticket to the event, or have any of your questions answered, please email [email protected]. We hope to see you all there!
Event details below:
Date: October 19th 2023
Time: 10 a.m.–8 p.m.
Location: Molly Pitcher Inn - Red Bank, New Jersey
Disclaimer:
The above paid-for content was produced by and posted on behalf of the Sponsor. Content provided is generated solely by the Sponsor or its affiliates, and it is the Sponsor's responsi­bility for the accuracy, completeness and validity of all information included. Perfumer & Flavorist takes steps to ensure that you will not confuse sponsored content with content produced by Perfumer & Flavorist and governed by its editorial policy.