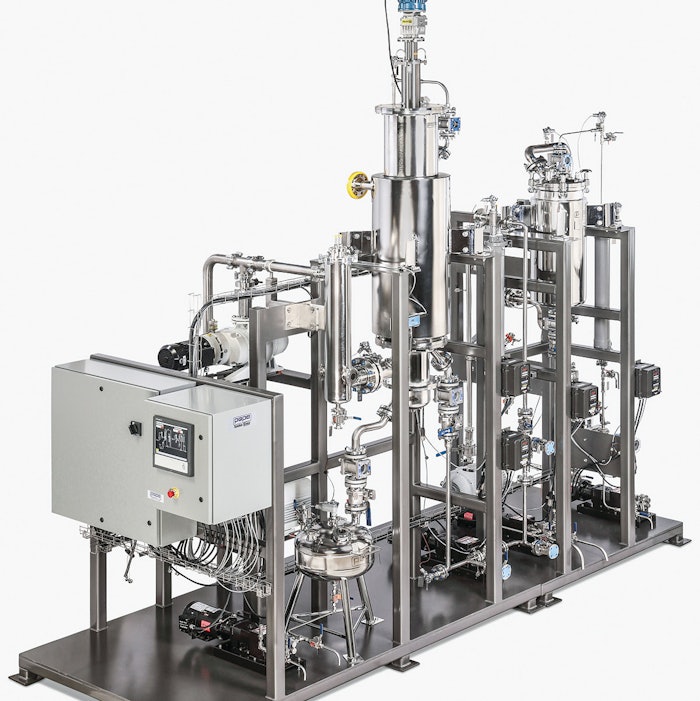 Wiped-film distillation equipment
Pope Scientific, Inc.
www.popeinc.com/still-products/wiped-film-stills-evaporators/
Essential, edible and aromatherapeutic oils, flavors, fragrances, fixatives and more benefit from wiped film distillation. Extracted, steam-distilled or crushed oils become highest possible grade products when molecular distilled as mid-cuts away from heavy, dark impurities and solids and freed of lighter contaminants. Consult Pope today for equipment and toll processing services.