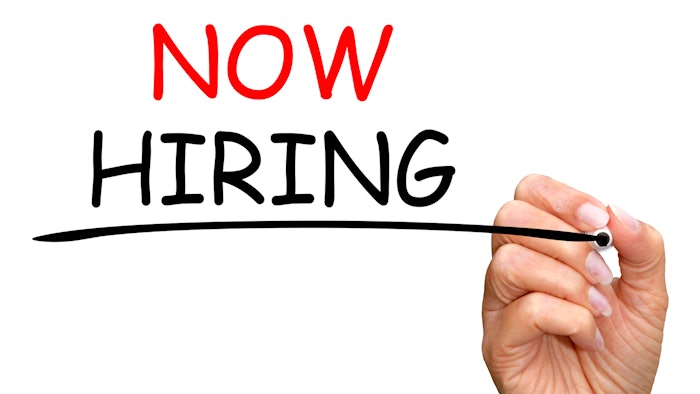 Arylessence is currently hiring for both a full-time sales account manager and a full-time scent design manager. Interested? Find the position descriptions, responsibilities and benefits below.
Open Position: Sales Account Manager
As a member of the Arylessence Flavor Solutions team, the position of sales account manager directs strategic efforts to win and maintain business in flavors. More specifically, this individual drives the strategic focus and execution to differentiate Arylessence as a supplier of choice across all flavor segments. This position has direct accountability for customers and cross-functional leadership to deliver results and priorities. Responsibilities include developing, managing and growing the business in the defined market.
Responsibilities:
· Develops a strategic business plan to make Arylessence a preferred supplier of flavors across all segments.
· Maximizes opportunities and increase Arylessence share of customer's flavor business nationally with core lists, key accounts as well as new customers.
· Shares and drives adoption of best practices flavor sales across all regions.
· Collaborates with marketing to develop go-to market approach, sales support materials and tools to drive customer engagement.
· Develop commercial proposals for regional and global flavor RFP's.
· Provides leadership and mobilizes efforts across functions (R&D, marketing, finance and supply chain) to optimize opportunities, improve cross-functional execution and service customers.
· Develop and implement sales strategies to satisfy business plan objectives, as well as to maximize sales opportunities via territory/account plans.
· Provides clients with general and specific information regarding product concepts, submission documents and presentations.
· Issue comprehensive action reports as per clients' briefs and proactively manage the project pipeline.
· Travel up to approximately 60%.
Required Qualifications:
· Bachelor's Degree
· Minimum five years of progressive experience in the flavor industry.
· Minimum five years of flavor sales.
· Experience in the engagement and management of customer-specific requirements and initiatives
· Strong technical, analytical and strategic thinking skills to enable problem-solving in the area.
· Experience effectively communicating with all levels of employees, customers and suppliers, including senior management.
· Strong business skills, including presentation, negotiation, influencing, leadership and strategic planning.
· Willingness and ability to travel both domestically and internationally approximately 60% of the time.
· Team player that is able to work well in a collaborative environment.
· Proven success with innovative selling styles through strong consultative approach.
Preferred Qualifications:
· Bachelor's Degree.
· Experience in custom sales.
· Proficiency in MS Office.
Benefits Offered
· 401K
·Dental
·Life
·Medical
·Vision
---
Open Position: Scent Design Manager
The position of scent design manager requires a combination of knowledge and skills, including strong fragrance evaluation skills and excellent attention to detail. The ideal candidate would be a fragrance evaluation professional who is proficient in the use of fragrance management software. The position requires a person who is passionate, focused, motivated and imaginative. They must also enjoy a professional, fast paced, team-oriented work environment
Position Description:
· Read and interpret customer projects and apply to company projects.
· Select fragrances either through the fragrance library or working with perfumery on new creation and/or modification.
· Evaluate and analyze technical performance of fragrances in various bases including emulsions, waxes and hydro-alcoholics.
· Maintain evaluation and product testing database.
· Motivate and aid the sales, perfumery and marketing departments in creative inspiration for fragrance development.
· Ongoing management of projects with all needed departments to ensure client satisfaction and sales.
· Continuation of market study (domestic and international) by category and odor type.
· Ability to familiarize with the fragrance philosophies of all major customers, product lines, fragrance preferences and testing protocols.
· Create and present new concepts.
Preferred Qualifications:
· Bachelor's degree in chemistry
Benefits Offered
· 401K
·Dental
·Life
·Medical
·Vision
Contact deniserobinson@arylessence.com with application questions.

Want to know everything going on in flavor & fragrance? Sign up for P&F+'s newsletter. You can also follow along on Instagram and LinkedIn.