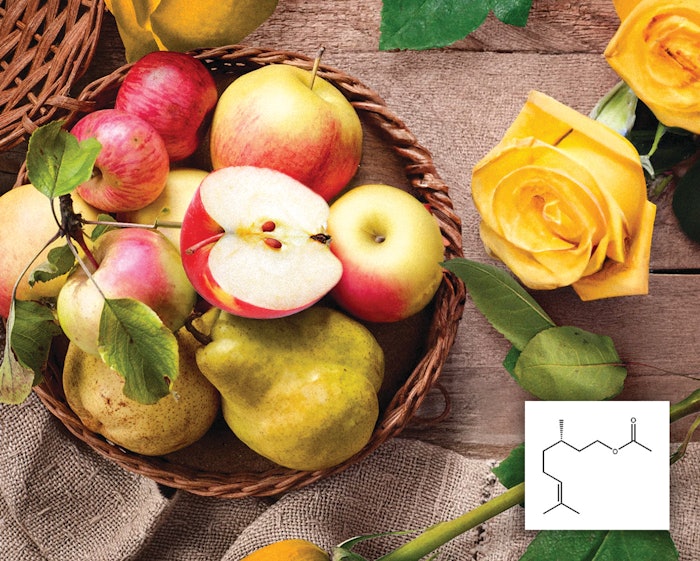 Laevo Citronellyl Acetate
As part of the Takasago ingredients collection, laevo citronellyl acetate (FEMA# 2311, CAS#67601-05-2) is a perfect example of the "more with less" concept. You get state-of-the-art floral (rosy, fresh) and fruity (earthy apple, pear and bergamot) notes. Being ISO16128 and readily biodegradable, laevo citronellyl acetate is the perfect sustainable solution.
To explore the entire Product Roundup, visit Perfumer & Flavorist+'s May issue.