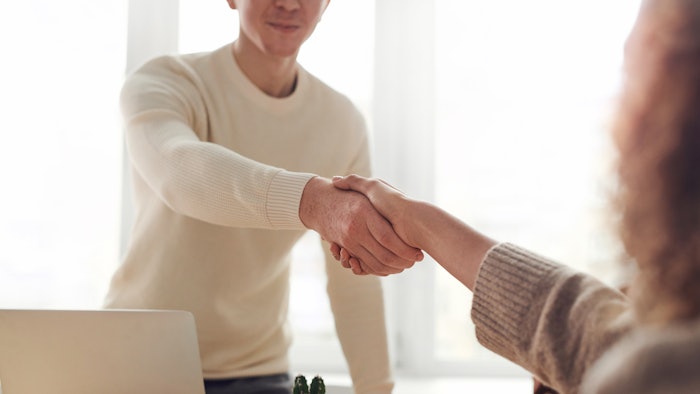 pexels
A round of applause for the latest appointments in flavor and fragrance positions around the world. Did you get a new position in F&F or know a colleague who got promoted? Send it to the Perfumer & Flavorist+ (P&F+) team for an opportunity to be covered. Here are the most recent headlines:
Craig Dunlap, Jared Hamill and Lydia Wang join Bell to strengthen the sales and sensory/consumer insights teams.
Bell also celebrated the promotion of Megan Paul to sensory scientist, Noor Abo Alzahb to the position of sales project manager and David Banks to senior marketing director.
The ChemQuest Group has announced the promotion of Edye Fox Abrams to the role of vice president, Business Development and Marketing.
Firmenich has appointed three new master perfumers. François-Raphaël Balestra, Wessel-Jan Kos and Haresh Totlani will join Firmenich's group of master perfumers dedicated to consumer fragrances for Beauty and Home Care divisions. 
Fragrance Creators Association's Board of Directors has announced two new members, Catherine Remy, vice president, Global Sales and Business Development, Flavors and Fragrances Business Unit at Lanxess, and OnScent CEO, Bertrand Lemont.
IFRA has announced Charles de Lusignan as the new global communications director, leading both IFRA's internal and external communications activities.
The Society of Flavor Chemists (SFC) has announced seven new members and two upgraded members.
Cédric Hermant is set to join the commercial teams as the vice president of prestige and fine fragrance ingredients. 
Looking for a position in F&F? Visit P&F+'s job board! If you're looking to post a job opening at your company, contact Paige Crist ([email protected]).
Want to know everything going on in flavor & fragrance? Sign up for P&F+'s newsletter. You can also follow along on Instagram and LinkedIn.