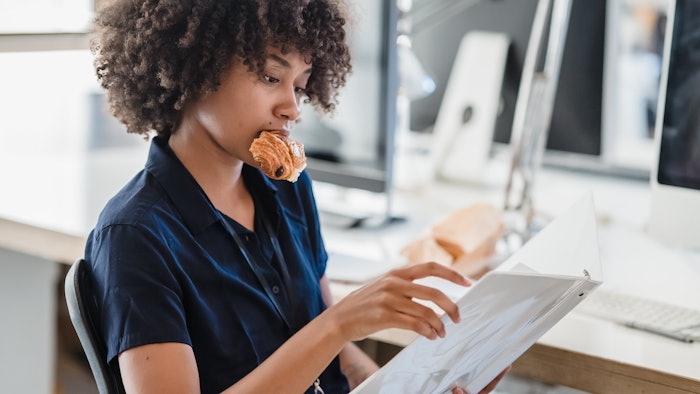 PEXELS
This week's F&F headlines saw new facility openings, upcoming events, podcasts, fresh interviews and more. Be sure to check out WPC On-Demand sessions and Flavorcon updates. Flavorcon 2022 registration is still open! Be sure to snag your tickets ASAP to ensure the best rate. 
The certification now extends to all agricultural partners in Piedmont. From three farmers certified, to now six, covering both Roman chamomile and peppermint fields, and gathering three distillation units.
Bleimann's session, "Catalysts of Change," began by acknowledging and thanking fellow leaders in the industry before beginning with the first of many quotes just before saying, "These are my personal views, mine alone [..] certainly over the years I have not been known for my political correctness and I hope not to disappoint you today." Which was met with laughter from the audience. 
The official Hugo BOSS Fragrances LazMall Flagship Store taps into the Singapore, Malaysia, and Thailand markets. 
Firmenich's global president, Perfumery, Ilaria Resta accepted the Sustainability Award, presented by Deepak Chopra.
Scentaurus Melrose adds to the existing family of fragrance precursors first introduced in 2006 with Scentaurus Tonkarose, the first light cleavable precursor in the perfumer's palette, and the first to release two different odorants.
The service is designed to enable customers to "realize their olfactory vision with unsurpassed sampling speed in China's unique e-commerce market."
Situated in Singapore's biomedical research hub, the center features more than 10 creation, design and analytical laboratories, a collaboration studio, and culinary and demo kitchens.
Initech CEO, Rich DiBernardo, commented on the achievement, "We are honored to be recognized as one of the top lean engineering firms in the United States!"
L'Oréal has created a new business division for its luxury perfumery, which includes Maison Margiela, Atelier Cologne, Viktor&Rolf, Azzaro, Diesel and Cacharel, according to Modaes. 
The Society of Flavor Chemists will hold its 458th annual meeting on October 20, 2022, from 11:30 a.m.–6 p.m. CST at the Chicago Marriott Northwest in Illinois.
The project is designed to cover the supply chain from seed to product, bringing together partners representing every stage of the protein supply chain from seed breeder to end user. 
Here's a sneak peek at the expo hall. In the weeks to come, we will be highlighting exhibitor booths and what each company plans on showcasing on the expo hall floor! 
This purchase is a continuation of the implementation of Turpaz's growth strategy and expands its geographic presence and product portfolio in the savory sector in Europe and Eastern Europe in particular.
As a member of the WFFC, you can receive $200 off the full conference registration using code: FLVR200WFFC when you register!
The latest multimedia offerings: 
Perfumer & Flavorist+'s managing editor, Jenna Rimensnyder, connects with IFF's RE-MASTER CITRUS™ innovation flavorist, Natalie Mordt-Sullivan, to discuss the usage and versatility of IFF NEO™. 
Perfumer & Flavorist+ reached out to Scent Beauty's CEO Stephen Mormoris to set up a one-on-one call to get the juice on all of the excitement of recent and upcoming fragrance launches, celebrity collaborations and much more. Buckle up for an exciting podcast!