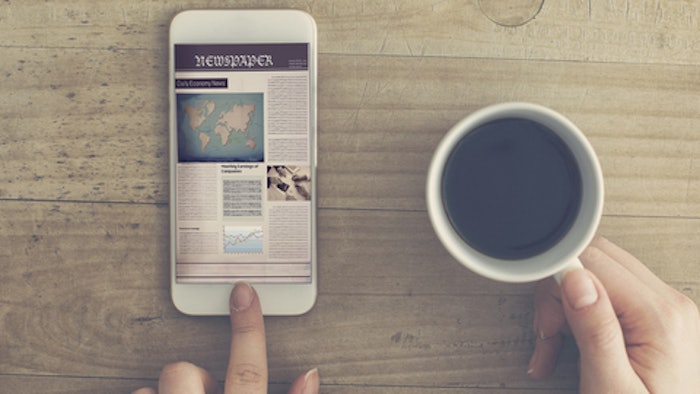 dreamstime
This week of F&F news saw plenty of new product launches, appointments, WPC 2022 On-Demand session updates and more.

ADM has announced that its Board of Directors has elected Jim Collins, former CEO of Corteva, to the board.
ADM and Benson Hill, Inc., a food tech company, have announced a long-term strategic partnership to scale innovative soy ingredients to meet the growing demand for plant-based proteins.
BASF has announced it has reached its goal of sourcing all palm (kernel) oils certified from sustainable sources by the Roundtable on Sustainable Palm Oil (RSPO) in 2021.
The final exclusive WPC On-Demand session highlights Coty Inc. and LanzaTech.
Firmenich has announced the appointment of Maurizio Clementi as ad interim president of its Taste & Beyond division, effective immediately.
Firmenich released full-year results for the 52 weeks ended June 30, 2022.
International Flavors & Fragrances Inc. has reported strong financial results for the second quarter ended June 30, 2022.
Mane has announced the opening of a new Middle East facility in Amman, Jordan dedicated to flavors.
International Flavors & Fragrances (IFF) announced named Nicolas Gebara senior vice president, Commercial and Flavors, Nourish, effective July 1, 2022.
A report by Fortune Business Insights states that the global confectionery market is projected to grow from $194.37 billion in 2021 to $242.53 billion in 2028 at a CAGR of 3.8% in forecast period.
World Perfumery Congress On-Demand hosts a handful of exclusive interviews with fragrance brands making headlines! One of which is Scentbird.
T. Hasegawa USA, Inc. has announced that Mary Maier has joined the company as director of Savory Technology, where she will oversee the development of food flavors, refine reaction flavor processes and boost production.
Treatt has released a trend report detailing the top 10 fastest growing flavors, specifically in the sports and energy market.
Want to know everything going on in flavor & fragrance? Sign up for P&F+'s newsletter. You can also follow along on Instagram and LinkedIn.