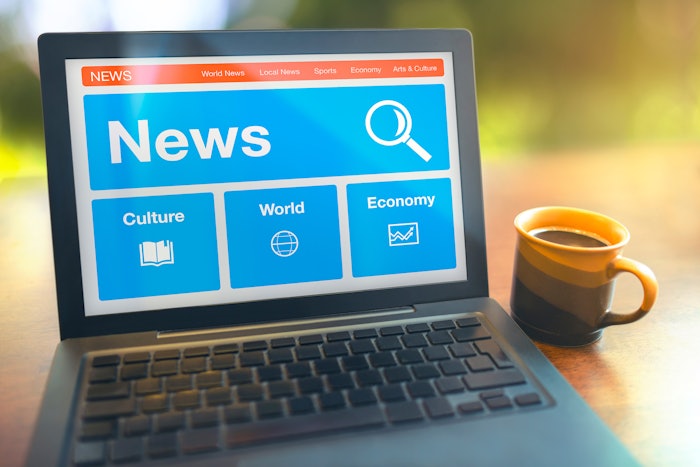 This week of F&F news saw recognitions, trend reports, rebrands, company news, WPC updates and more. Don't forget to grab your early bird ticket for the World Perfumery Congress 2022 this summer in Miami, Florida, and check out updates on the newly announced sessions below.
The American Cleaning Institute (ACI) announced the addition of 19 new member companies.
Bell Flavors & Fragrances has released the 2022 Spark Trend Toolkit to identify innovations within the flavor and fragrance industries.
BLH, a family-run distributor of aromatic raw materials, has launched its re-invented brand identity and logo.
Firmenich has announced its ESG 2030 ambition to be first in Conscious Perfumery with targets on fragrance biodegradability, renewability, carbon footprint, responsible sourcing and transparency on environmental impact.
Firmenich has been recognized as one of the 2022 World's Most Ethical Companies by Ethisphere.
The Fragrance Science & Advocacy Council (FSAC), founded by Firmenich, Givaudan, IFF and Symrise in March 2021, has touched its one-year milestone on March 16th, 2022.
The latest session announced to the three-day lineup is "Reclaiming Femininity: The Role of Women in Reshaping an Industry." Vice president of Merchandising for Victoria's Secret Beauty Kristen Lagoa, alongside Givaudan vice president perfumer, Adriana Medina, discuss what it takes to create a fragrance brand for women, by women and the evolving role of women in creative positions of leadership.
Data from The Insight Partners on the global aroma ingredients indicates the market was valued at $5.37 billion in 2021 and is projected to reach $7.69 billion by 2028, growing at a 5.2% CAGR during the forecast period.
Kerry has announced the official opening of its upgraded facility in Rome, Georgia.
Symrise has announced a three-year research and development (R&D) partnership with Antofénol to develop natural agro-extracts obtained by sustainable eco-extraction using microwave, ultrasound and vacuum technologies.
Want to know everything going on in flavor & fragrance? Sign up for P&F+'s newsletter. You can also follow along on Instagram and LinkedIn.