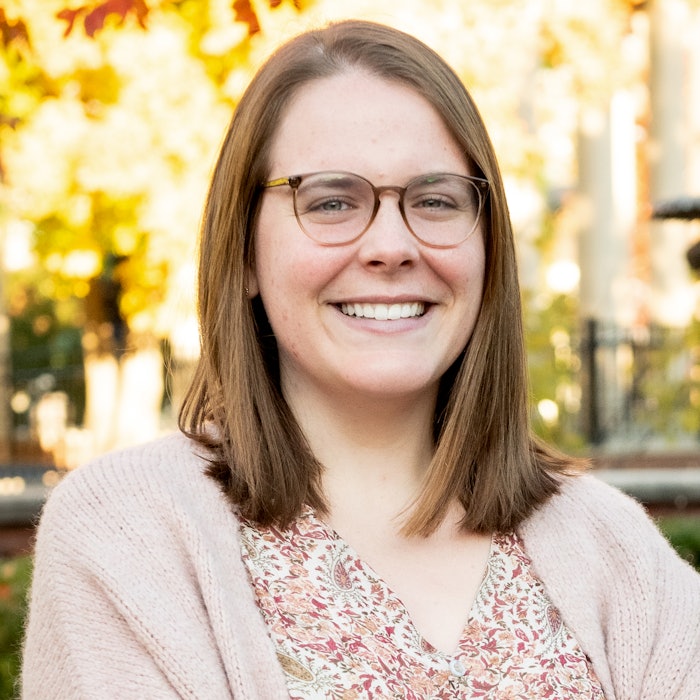 Fragrance Creators Association announced the promotion of Katie Cross to director of Government Affairs.
Related: P2 Science Names Bob Peacock Chief Operating Officer
In her new position, Cross will support Amanda Nguyen, vice president of government affairs and legal, expand the association's advocacy work at the state and federal level and support the association's outreach and coordination with allied trades.
Cross joined Fragrance Creators Association in July 2019. She previously worked under the association's Government and Legislative Affairs Executive Committee, educating and securing policy outcomes for the acceleration of sustainable chemical innovation and industry growth.
Farah K. Ahmed, president and CEO, Fragrance Creators, said, "Katie's passion for good policy, responsiveness, and her gifted ability to connect with legislators at both a state and federal level, make her uniquely qualified to help lead our best-in-class government affairs advocacy team. In her two and a half years of tenure, she has revamped our predictive analysis—rapidly providing members with first-to-know information and has been instrumental in shaping the association's proactive and out-of-the-box approaches that have turned struggles into opportunity amid unprecedented challenges faced by the entire fragrance value chain."
Cynthia Reichard, co-chair, Fragrance Creators board of directors and executive vice president of Arylessence, said, "Katie is a key asset to the association supporting our work with governmental leaders to advance policies that are good for people, perfume and the planet. I greatly enjoyed working with Katie during my tenure as chair of the Government and Legislative Affairs Executive Committee and look forward to continuing to do so, now as co-chair of the Board of Directors, as she expands her impact in her new role." 
Want to know everything going on in flavor & fragrance? Sign up for P&F+'s newsletter. You can also follow along on Instagram and LinkedIn.