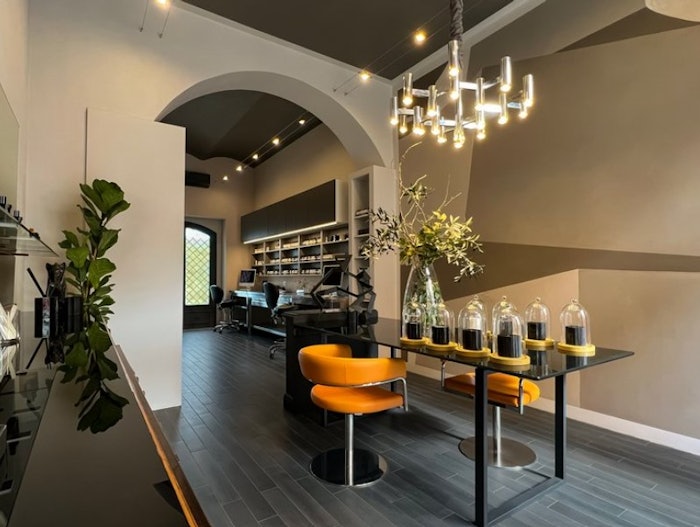 Source Adage has opened a new scent studio in the hills of Tuscany under a fresh new slogan "Born in New York. reMade in Italy."
The ground level of a 18th century Tuscan palazzetto (a large building such as a museum or residence) was transformed into a modern scent workspace.
The studio opens up to a rare peek into the perfumer's world of raw ingredient vials and stainless steel worktables in full view. 
Founders and fragrance creators Christopher Draghi and Robert Dobay will oversee production of their fragrances by local producers and personally introduce their brand to a European market. 
Three of the current Source Adage eau de parfums kick off the European launch, with more to be added over the next year, bringing the line up to speed with the U.S. offering.
In April 2023, the all-natural apothecary collection candles and reed diffusers, with the brand's coveted Signature Collection home scents will get the Made in Italy stamp later in the year.
Adage Studio Olfattivo is open daily in Via XX Settembre, 36 Riparbella (PI) 56046, Italy.