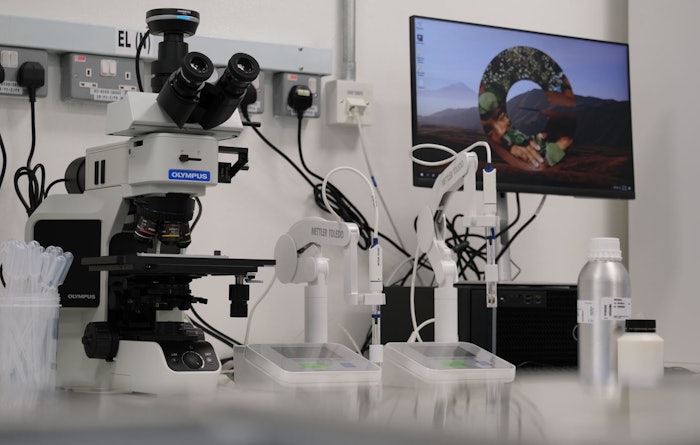 C/O GIVAUDAN
This week's headlines varied from global flavor trend predictions for the coming year to facility debuts in Singapore to Fragrance Creator's efforts with the U.S. Congress. Missed a newsletter or didn't have time to hop on socials? We've compiled a list of items that will get you back in the know before the weekend. 
Speaking of the weekend, take the December issue with you! Read up on the latest innovation in citrus, the market trends and research articles by guest columnists. Happy reading!
Check out the latest companies added to the site, continuing its mission of connecting, highlighting and promoting Black perfumers worldwide. 
According to research from Globe Newswire, the flavor and fragrance market is forecast to reach $38.5 billion by 2027, with a CAGR of 4.1% from 2021 to 2027.
Firmenich senior perfumer Gabriela Chelariu, said, "Together, color and fragrance contribute to creating a multi-sensorial and unforgettable experience for consumers. Both have the power to leave an imprint on us physically and emotionally. When the two are actively fused together in a creation, it can lead to the discovery of new sensations! And, as a perfumer, my driving purpose is to bring that dynamic, multi-sensorial journey into people's lives." 
According to Mikel Cirkus (global creative director for Taste & Beyond), "this is all part of a decade-long trend for boldness and discovery in food and drink. The pandemic increased the pace of this trend, with huge spikes in consumers broadening their palates for new seasoning." 
Managing editor, Jenna Rimensnyder, attended day two of the three-day event held in Paris. See her journey throughout the expo.
The voluntary pledge consists of 10 key principles centered around environmental and social impacts, sustainability, employee growth and development, worker safety and good governance. 
Farah K. Ahmed, president and CEO of the Fragrance Creators Association (Fragrance Creators), released a statement on behalf of the organization urging the U.S. Congress to finalize the Safe Cosmetics Modernization Act before the year ends.
Gilles Andrier, CEO, commented, "This encapsulation center based in Singapore underscores our commitment to the Asia-Pacific region, aligned with our high growth markets expansion objective. Having all our encapsulation facilities housed in the same location will significantly sustain our innovation, operational reliability and internal agility, to effectively support our customers' growth." 
Dennis Maroney is a 32-year industry veteran and IFF's ninth master perfumer, with the last induction being Dirk Lauven in 2021. 
Per IFF, the AB-Fortis maintains its encapsulation in the stomach to avoid triggering gastrointestinal (GI) discomfort and then releases iron in the intestine for optimal absorption.
The company has broken down its predictions into five categories. Discover the list!
The program is set to host 20 startups simultaneously. The startups will cater to natural sectors including ingredients, fragrances, food flavorings, as well as health and well-being active ingredients.