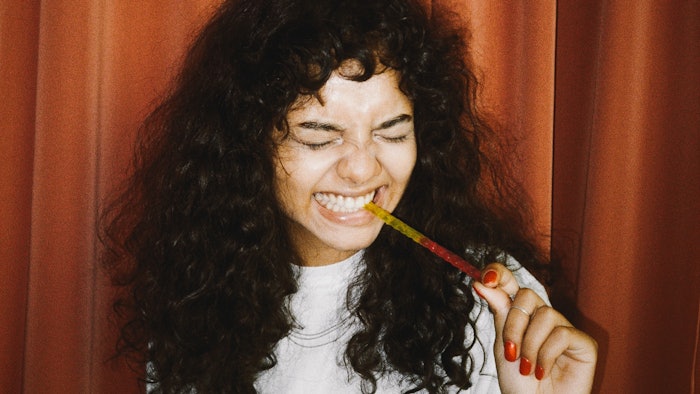 PEXELS PHOTO BY POLINA TANKILEVITCH
The National Confectioners Association (NCA) released its 2022 version of the Getting to Know Candy Consumers report. The report is based on a survey of 1,519 consumers conducted in October 2022. The attitudinal survey findings are complemented by non-chocolate candy retail measurements and household panel data provided by insights firm IRI. 
Related: NCA Names Senior Vice President of Scientific & Regulatory Affairs
Getting to Know Candy Consumers highlights include:
Ninety percent of consumers like to see seasonal colors, flavors, packaging or shapes, and the four big candy holidays represent 61.2% of total category sales.     
Forty-five percent of consumers believe there is such a thing as better-for-you candy. Their definitions tend to center first and foremost around no or less sugar, followed by better quality and cleaner ingredients and portion sizes. A little over one-third of Americans believe functional gummies (vitamin, immunity, etc.) are candy, too.
Seven in 10 consumers gift non-chocolate for special occasions, though only 35% do so frequently. Forty percent of Americans say they are more likely to gift chocolate than candy, driven by chocolate's reputation as being the more traditional and premium gift, as well as offering a better selection of giftable options.
E-commerce is still a growth driver for the category, with year-on-year dollar gains of 26.7%, generating $1.4 billion online.