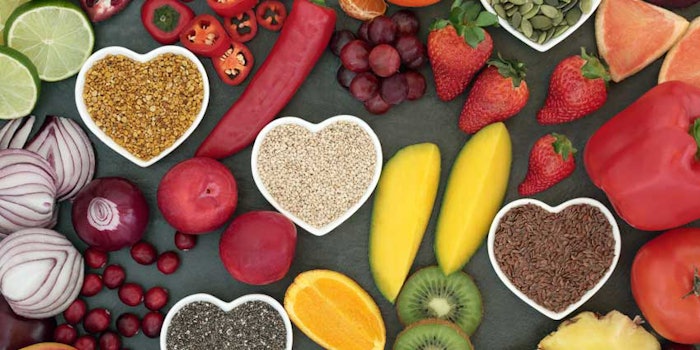 From minimizing sugar in foods to improving personal hygiene, health and wellness has touched many areas of flavors and fragrances. With terms such as "organic" and "natural" growing in demand consistently, the health and wellness trend is continuously evolving.
Amy Marks-McGee is no stranger to wellness trends in F&F. She is the founder of Trendincite LLC, a service consultancy specializing in fragrance and flavor marketing and current president of the Women in Flavors and Fragrances Commerce (WFFC). She has shared some key highlights and insights on this trend.
Perfumer & Flavorist: How is health and wellness influencing F&F?
Amy Marks-McGee: Health and wellness is a broad subject and the lifestyle movement is influencing fragranced and flavored products. Hyper-aware, internet-savvy consumers are scrutinizing ingredients and labels as their demand for healthier food, beverage and beauty products rapidly escalates. In general, I think fragranced and flavored brands that are formulating or reformulating with better-for-you ingredients and clean labels, which imply "healthy" with claims like "natural," "organic," "free-of," and "non-GMO" are tapping into consumers' health and wellness concerns.
P&F: What fragrance categories are driving wellness?
AMM: In general, natural and indie brands that are promoting clean and natural ingredients in their products are driving wellness. For example, Mandy Aftel is a renowned natural perfumer and recent entrants like Gwyneth Paltrow with her brand Goop, entered the fine fragrance market with the launch of Edition 01—Winter 2016 and Edition 02 – Shiso in 2017. 
Home fragrance and candles is another area driving wellness as consumers seek to immerse themselves in healing and therapeutic environments to detox from the everyday stress. I think hygge (pronounced hoo-guh)—the Danish word that loosely translates to "the feeling of being home"—took the world by storm and consumers embraced this trend. Now the newest trend is lagom (pronounced lah-gohm)—the Swedish word that loosely translates to "enough, sufficient, adequate, just right"—and is about life balance.
"I see new fragranced and flavored sleep products as an opportunity for F&F suppliers."
I also think sleep is an emerging area of exploration for F&F products in the wellness category. The lack of sleep or poor sleep is receiving a lot of attention as part of the general health and wellness trend. There are a variety of consumer products and services to help induce or enhance sleep such as pillows, beds, alarm clocks, beverages, nap centers and sleep-inducing spa treatments. In fragrance, there are a few products that touch upon this trend such as Provision Dream Extract, Charlotte Tilbury Scent of a Dream and Sweet Dreams Sheet Mask - Yarrow Lavender. In flavors, products like 40 Winks (Bedtime Blend) & Lights Out! Decaffeinated Coffee and Healthy Skoop Sleep Protein are beverage examples. I see new fragranced and flavored sleep products as an opportunity for F&F suppliers.
P&F: What sustainably grown ingredients are most requested for health and wellness?
AMM: I am not directly involved with ingredients, but with the push to sustainable ingredients and practices, I see fragrance and flavor houses and food and beverage manufacturers creating long-term partnerships with farmers to ensure the availability of heavily used ingredients. For example, vanilla is a widely-popular flavor used in both flavors and fragrances. F&F companies like Takasago International Corp and Firmenich have invested in and partnered with Uganda and Madagascar vanilla farmers. Unilever has an aggressive sustainable sourcing program and by 2020, the company plans to source 100% of their agricultural raw materials sustainably. Last year, IFF created PuraVita, the first-ever Cradle to Cradle certified fragrance.
P&F: Are there any new delivery systems emerging from the wellness movement? (i.e. reduced sugar, sodium, fat in flavors)?
AMM: Consumers have been vocal about their desire for "real" and "fresh" products and are increasingly distrustful of additives, preservatives, artificial colors and flavors found in pre-packaged offerings. To meet consumer demand, there has been a movement to remove artificial colors, flavors, preservatives and ingredients particularly prevalent in processed foods such as Kraft Mac & Cheese. Kellogg's, General Mills and Mondelez are a few examples of large manufacturers that have implemented initiatives to remove many of the unwanted ingredients and reformulate their product offerings.
With the rise of vegetarianism, veganism, rawism and flexitarianism there has been a growing interest in plant-based products. More and more brands are exploring plant-based formulas with a lot of activity happening in dairy alternatives, nutrition and performance products and meat alternatives. Large food and beverage manufacturers that do not have plant-based capabilities are acquiring established plant-based brands. For example, Campbell's Soup announced it will acquire Pacific Foods and Danone agreed to sell its Stonyfield brand to complete its WhiteWave Foods purchase.
"The health and wellness lifestyle is now mainstream and it is continually evolving."
I am also seeing adaptogens, the natural, super-herbs known for their restorative properties often used in herbal medicine and Ayurvedic practices to help the body and mind adapt to stress, emerge. Adaptogens such as ashwagandha and medical mushrooms like reishi, chaga, cordyceps and lion's mane are popping up in a variety of consumer packaged goods such as functional beverages, snacks and chocolate.
P&F: How have dietary options such as paleo, organic and halal evolved in regards to health and wellness?
AMM: I think the paleo diet has contributed to the shift away from processed foods and according to Forbes, in the next five years, the paleo market is expected to increase by 364%. I think the health and wellness trend has supported the popularity and growth of Paleo products.
P&F: What is the future of the wellness market? 
AMM: The health and wellness lifestyle is now mainstream and it is continually evolving. Brands that promote overall wellbeing and are better for you and/or healthy for your mind, body and spirit will succeed. Consumers are savvy and have access to information, so authenticity is important. Consumers expect results and want multifunctional benefits, so brands need to deliver on their promises.