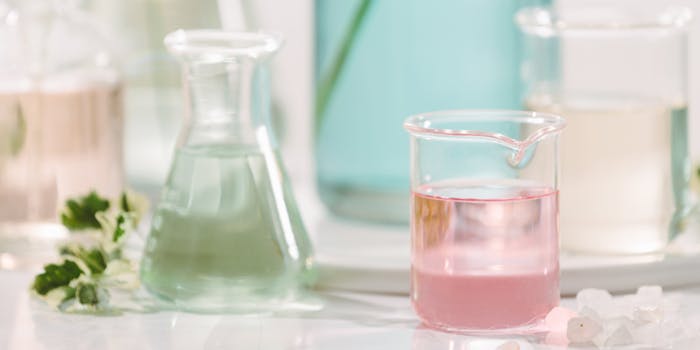 P2 Science is launching Herbenone, a new versatile herbal fragrance ingredient, on April 28, 2021.
Related: IFF Hosts Instagram Live for International Art Day
Update: Commercial production of Herbenone is underway at P2's green chemistry manufacturing facility in Naugatuck, Connecticut.
Samples and product literature are available on the company's website, and Herbenone can be purchased directly from the company's e-store.
Additional applications include transparent florals, fougéres, especially for men's toiletries, soaps, creams and shampoos.
The Herbenone launch represents the 12th green-chemistry based product to be commercialized by P2 since April 2020.
Master perfumer, Tony Reichert, commented on Herbenone, "I think it would work
really well in any herbal fragrance. It would really work well in citrus fragrances to give a more natural read on the top."
The ingredient will launch via a webcast with Perfumer & Flavorist+ at 10 a.m EDT and guests can join by registering at this link.
The new-to-market 100% renewable Herbenone is made with proprietary green chemistry. It will bring a fresh, versatile, herbal top note, reminiscent of basil, anise and jasmine.
At the launch event, P2 will discuss its chemistry, odor, sustainability and demonstrate uses in consumer applications. Samples of the new ingredient will be available to all event participants.
Topics covered will include:
Who P2 are – mission statement, plant a tree initiative

The products that fall into the P&F space

Introduction to Herbenone

Master perfumer Tony Reichert's expertise on Herbenone
Want to know everything going on in flavor & fragrance? Sign up for P&F+'s newsletter. You can also follow along on Instagram and LinkedIn.